Harvest Festival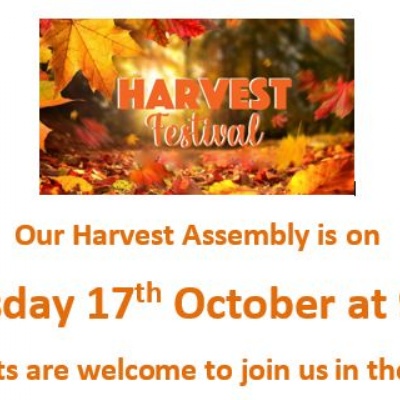 Our Harvest Assembly is on
Tuesday 17th October at 9am
Parents are welcome to join us in the hall!
Harvest Donations
The Corby foodbank is run by local people for local people – they rely on the community's support to ensure they continue to stop people going hungry. At Corby Primary Academy, we would like to support this organisation by collecting food at our Harvest Festival to provide much-needed support to people in crisis in our Corby community.
If you would like to help, please make a food donation from the list below or other non-perishable, in-date food on Tuesday 17th October. No fresh fruit, vegetables, meat or frozen foods please.
We hope you can help support this very worthy cause. Thank you.
MOST NEEDED ITEMS...
SOUP
TINNED MEAT
TINNED FISH
TINNED FRUIT
RICE PUDDING & CUSTARD
BISCUITS
LONG GRAIN RICE
COFFEE
LONG LIFE JUICE
REGULAR TAMPONS
TOOTHPASTE
SHOWER GEL